Supporting Community Groups
Bass Coast Housing Matters
Affordable Housing For All!
Are you concerned about the housing crisis? Bass Coast Housing Matters, a group auspiced by WNC, is creating local solutions. We believe housing needs to be considered by governments and the community as a social asset rather than a financial asset.
Our mission is to advocate for adequate secure, affordable and environmentally sustainable housing for the diverse needs of all in our Bass Coast community. We meet monthly, and work with and lobby Council, state government and others for more and better public, social and other affordable housing.  We also hold public meetings, have an outreach program, and are looking at more hands-on projects to directly help locals affected by the housing crisis.
If you would like to find out more, look us up on Facebook, visit our webpage:
www.housingmattersbasscoast.weebly.com or email us at: HousingMattersBC@gmail.com

Wonthaggi Food Collective
Noting your weekly grocery bill spiralling? You might like to consider participating in the Wonthaggi Food Collective. This is a new initiative aimed at helping participants reduce their cost of living expenses. The hope is that a significant collective of interested people will enable food to be bought at cheaper prices in bulk quantity. Food items purchased in this way will then be available to members at a low mark up price. The scheme is community focused and not for profit. Any surplus will be returned. The objective is to make basic foods available to members at a reduced cost. An added bonus is that packaging is reduced resulting in less waste. When organic alternatives are available at a competitive price these will be preferred offering members a healthier option.
 
It is planned to distribute grocery items from the Harvest Centre on the 2nd Saturday of each month.
 
If you are interested and would like to participate in this cost saving venture a stocklist and other information can be obtained from:
 
Michael Nugent
Email: WonthaggiCoop@gmail.com
Ph. 0416039933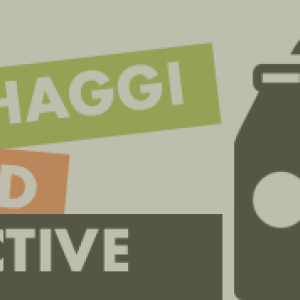 The Bass Coast Refugee Sponsorship Group
The BCRSG has been active for a number of years and had their hopes realized when, with the assistance of Community Refugee Sponsorship Australia, they were able to welcome the Ali family to our local community in late November last year. What a joy it has been to witness and be involved with such a wonderful family who are so keen to establish themselves in their new home, begin a new life and find ways to contribute to the community that has been so welcoming and supportive.
The Neighbourhood Centre is a welcoming space for refugees and works with the BCRSG providing space and support in other ways to ensure that the Ali family feel cared for and safe in their new environment. Visit the BCRSG Facebook page for more information, you may like to consider donating funds or needed equipment and or becoming directly involved in their ongoing work. All enquiries are welcome.
Contact email: bcrsg2021@gmail.com